Let's be honest. You've been spending the better part of 2020 binge watching Tiger King or figuring out how to land your TikTok's on FYP and frankly, you want to get out to stretch your legs. Lucky for us, the wonderful thing about living in Westboro and Hintonburg, is that just about any activity is within walking distance or a short bike ride.
To get you started, we've curated a handful of social distancing "must-do" activities that are not only close to home but will get your legs moving and help you shake off the 2020 blues.
La nature en ville Westboro Nature Walk
Launched in June 2019, La nature en ville Westboro Nature Walk is an urban adventure that connects wildlife with Westboro. Wildlife photographer, Michelle Valberg licensed nine of her eye-popping photographs to beautify nine of the utility boxes scattered throughout Westboro. The images depict some of the nature scenes that we see in our backyards and in Ottawa's vast green spaces including sunflowers, butterflies and tulips. Michelle's work can be seen at the following locations:
Richmond Road at Patricia Avenue
Richmond Road at Kirkwood Avenue
Richmond Road at McRae Avenue
Richmond Road at Athlone Avenue
Richmond Road at Churchill Avenue
Byron Avenue at Churchill Avenue
Richmond Road at Roosevelt Avenue
Byron Avenue at Roosevelt Avenue
Richmond Road at Golden Avenue
Westboro Beach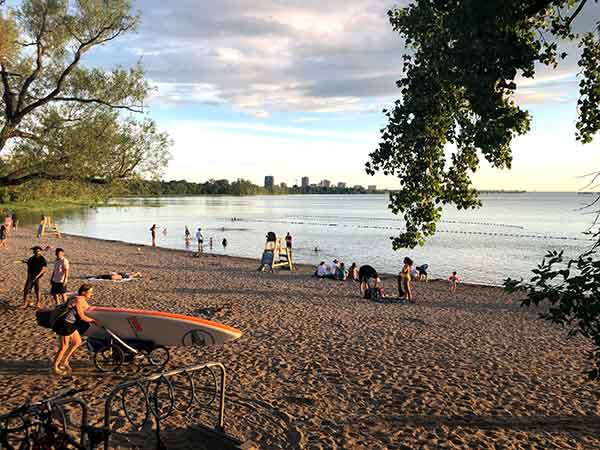 Soak up the sun at this popular Ottawa hot spot. Even if you can't dip your toes in the water, you can enjoy the cool breeze coming off of the Ottawa River. And it doesn't stop here. If you're a shutterbug, join in on the weekly photo challenge. The Westboro Beach Community Association is holding its first annual photo challenge. Each week has a different theme. Check out their Facebook page for more details and upcoming events.
If you get tired of the rays and want to seek some solitude, check out one of our passions – BEES! Take a short stroll to the adjoining Selby Plain Pollinator Garden where you can go on a photo safari to capture bees, birds and butterflies!
Bate Island
Bate Island is one of three small islands found by the Champlain Bridge, and one of the area's best kept secrets. The island has undergone several changes over the years, and more recently has received some improvements. Visitors can expect a nice inner-city escape where they can take in views of the Ottawa River or be on the lookout for many species of migratory birds. The island features picnic areas and connects to the Trans Canada Trail.
Remic Rapids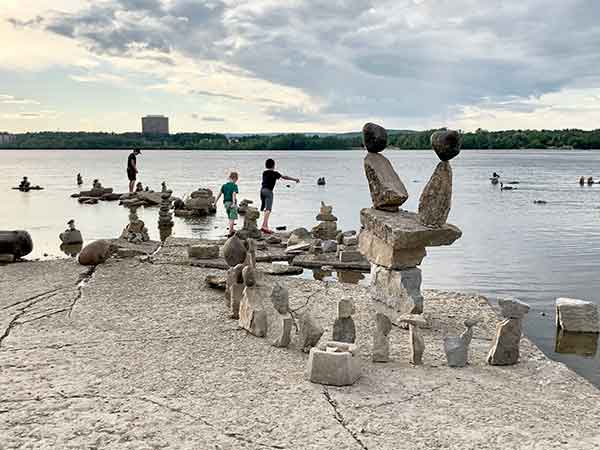 A stone's throw from Hintonburg and Westboro, Remic Rapids is not only home to dozens of balanced rock sculptures, but is also rich with many species of plants, animals and migratory birds. The rock sculptures created by John Felice Ceprano, have been beautifying the shoreline since 1986.
Make a day of it – there are bike racks and picnic areas so that you can enjoy your visit from sun-up to sundown.
Maplelawn Garden
Located at 529 Richmond Road, Maplelawn is an historic house constructed between 1831 and 1834. Built by the Thomson family, Maplelawn was the centre of their farming estate. The house is now a designated national historic site, but many of you will know it as The Keg Manor! The property is known for its beautiful walled garden. You can learn more by visiting the National Capital Commission.
Westboro and Hintonburg arguably have some of the richest experiences to offer – many are within walking distance or just a short bike ride away. Once you've had a chance to explore some of our recommendations, have look at what other experiences our communities can provide: