You're a dog owner, so you already know that daily 30-minute walks around the block with your furry friend are great for getting the both of you some exercise and fresh air. But taking that same route day after day can get a bit old. Because a neighbourhood walk means that your dog is likely being kept on a leash, they're also unable to really let loose with a good run.
But there is hope! There are plenty of great dog-friendly parks in Ottawa that offer a refreshing change of scenery and more space to roam and maintain safe social distancing for you and your canine companion.
With the help of local pet aficionados from Global Pet Foods, Pet Circus, Masters n' Dogs, and Critter Jungle, we've compiled a list of five of Ottawa's best dog parks – most of these located within close proximity of Westboro and Hintonburg residents.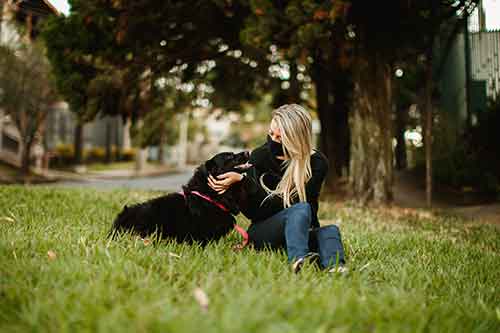 Hampton Park Dog Run
Located in Westboro just off of Island Park Drive, Hampton Park Dog Run, comes highly recommended by all of our dog enthusiasts.
The park is spacious and has a large fenced-in area where dogs can run and play with their friends off leash. Hampton Park also has a nice treed area for on-leash exercise. Be sure to bring a good supply of water since the park doesn't provide running water.
Tech Wall Dog Park
Centretown's Tech Wall Dog Park is one of Ottawa's "under the radar" dog parks. It's not the largest dog park on our list, but there is still plenty of room for dogs to get the exercise they need without the restrictions of a leash.
The most interesting and unique feature of the fenced-in park is its graffiti wall, which showcases legal street art that local artists change several times a year.
Jack Purcell Park
Nestled within Jack Purcell Park in Ottawa's downtown core is a modestly-sized fenced-in park for dogs that scores a solid 4.2 out of 5 rating on Google Reviews from visitors.
The off-leash park is well-maintained and has lots of seating and shade for dog owners looking to take a break while their pooch frolics in the outdoor recreational space.
The park is popular, so if you're seeking a less sociable visit or your pooch doesn't play well with others, consult the Google's "Popular times" feature to find out when the park will be less busy.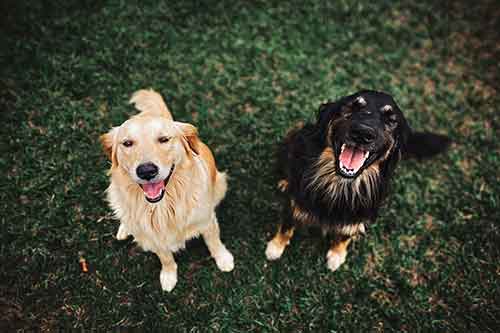 Lemieux Island Dog Park
Located on the Ottawa River between Ottawa and Gatineau lies Lemieux Island, which is home to a water purification plant and Lemieux Island Dog Park.
This off-leash dog park offers a spectacular view of the city and is accessible via the Prince of Wales Bridge. There's ample room for rambunctious dogs to roam freely and play, and during hot days they can cool off in the Ottawa River.
Bruce Pit
Any list of Ottawa's best dog-friendly parks would not be complete without including Bruce Pit – one of the city's most popular off-leash dog parks.
"Dog heaven" (as one Yelp reviewer referred to it) will require a short drive if you live in the city centre, but Bruce Pit offers several acres of space to enjoy. Vast open fields and a series of forest trails give you and your four-legged friend all the room you need to get in a good walk or run.
What are your go-to dog parks? Let us know so that we can share on our social channels.