Perfectly Petite
How to decorate and make the most of a limited living space
Home decor can be a funny thing – we all have our personal opinions about what looks good, we all have unique space needs, and we all want to make the most of our many things.
But when it comes to smaller living spaces, these issues can seem even more demanding of our attention. After all, when you're decorating within a smaller area, you run the risk of clutter and visual disharmony, which can actually be the cause of extra stress and anxiety at home – something nobody wants to live with!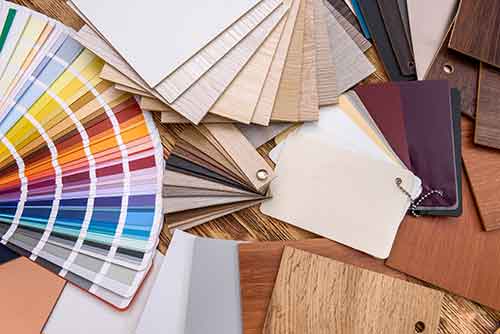 On the bright side, decorating within a smaller space also comes with its share of benefits: smaller areas encourage us to pare down and minimize the amount of stuff we own, and to be more definitive in our visual choices. Ideally, a decorating plan is also a great opportunity for us to decide what's worth owning, what's just clutter, and – most importantly – what kind of imaginative and tasteful solutions we can come up with to make our spaces as inspiring and harmonious as we want them to be.
Good thing there's no shortage of local spots to explore – both Hintonburg and Westboro have a great selection of furniture and home accessory stores to help get your inspiration going.
Blueprint in Hintonburg offers a wide selection of chic and affordable furniture and décor, while Westboro's Polanco is all about sophisticated, contemporary style. If you're looking for something a little more niche, you can always delve into smart and on-trend mid-century Danish design at Mostly Danish on Carling Avenue, or explore the locally-crafted, rustic wares and wall art at Maker House on Wellington West.
No matter what your décor style is, you're bound to find the right pieces for your space – why not rely on these helpful decorating tips to make the most out of your living area!
Roll Out the Right Kind of Rug
With small spaces, your choice of accessories can enhance the overall feel, for better or worse. This is definitely the case when it comes to choosing a rug – a small floor covering will actually make your space feel smaller, while a larger one that can sit under furniture will help add to the overall sense of openness. Feel free to express yourself with bold colour choices as well, since it's going to be an eye- catching presence.
Be Selective About Your Colour Palette
Some people prefer a strong minimalist vibe, playing within a few shades of white, or even going darker and more dramatic. Others may want to add a few strong accent colours into the mix. Either way you look at your colour palette, it's important to remember that smaller spaces require a less-is-more approach.
Ask yourself if the colours of your furniture, accessories, and wall art all relate, and how your painting choices can help create an overall visual cohesion. It doesn't have to be boring, but it should always make sense.
Lighten Up, Will Ya?
It's amazing what a little bit of light can do to a smaller living space: it helps to create the impression of more room, it brightens everything up, and can also enhance the area's overall visual harmony. Natural light can be great, but even if large windows aren't an option, tastefully hung artificial lighting (think ceiling and wall fixtures for maximum coverage) can help brighten up a space just as well.
Basically, Big Isn't Bad
Often, we have a sense that smaller spaces require smaller accessories and furniture. But that's simply not the case! Larger pieces (often referred to as 'statement pieces') can become bold, central features in a room without being visually overwhelming – the trick is, if you're going big with art or furniture, it's important to limit the number of pieces in that size range. More than a few and suddenly your space is going to feel infinitely cramped.
Mirror, Mirror, on the Wall…
Not just great for checking your hair and outfit before heading out the door, mirrors can actually help to create the impression of a larger space. They can make a room appear more open, and they reflect natural and artificial light, which can further assist in giving a space more depth.
Whether it's relying on one or two large mirrors, or a collection of smaller ones, you can bet they'll reflect well on your sense of taste.
Go Multi-Purpose
In smaller spaces, it's important to remember that sometimes a bed isn't always just a bed. Same goes for a sofa or an ottoman when we want to maximize storage capacity without compromising on our preferences for furniture.
It pays to look for multipurpose pieces like beds with rolling storage drawers underneath, or a dinner table that can also double as a working area – this way, any clutter is creatively and inconspicuously contained.
Decorating a smaller space can certainly come with its fair share of challenges, but with a little planning and forethought, you can create a living area that's aesthetically pleasing, functional, and comfortable – all it takes is some inspiration and a dash of personality!