Explore some amazing places in Westboro
Many of our favourite local spots have creatively adapted to our new normal by re-imagining their menus for takeout, to be enjoyed in the comfort of the apartments we've come to know so well. In recognition and celebration of our beloved neighbourhood restaurants, we've put together a list of recommended places to try. We hope you'll discover a new favourite dish, a must-try cocktail kit, or a bit of comfort you didn't know you'd been missing. Bon appétit!

Fratelli
Since first opening in the Glebe in 1996, Fratelli has set out to offer well-made Italian food, good wine, and friendly service – without any of the pretension. It has since brought this dining vision to Westboro with a vibrant and expansive selection of Italian cuisine including homemade pastas like gnocchi pomodoro and must-try spaghetti with smoked salmon, crispy capers, and goat cheese.
Locals, however, know that Fratelli is also all about the 'za, of which there are plenty of options to choose from. Classics like the Margherita or the Luca (with mozzarella and pepperoni) stand alongside inventive pies like the Gamberetto (with chilli paste, shrimp, pickled onions, pepperoncini, and black olives). To wash down all of that honest and lovingly made Italian food? Fratelli boasts an impressive selection of wines from the old country and beyond, craft beers, and a handy set of cocktails-to-to kits (but don't forget to save some room for the Nutella cake!). Perfectly bellissimo!
Takeout options available.
Napoli's Pizza & Restaurant
Comfort food comes in all shapes and sizes, and these days we seem to be craving a lot of it. Good thing places like Richmond Road's Napoli's Pizza are there to accommodate us with a wide selection of simple and unquestionably tasty takeaway pies, homemade pastas, subs and much, much more.
In-the-know locals choose their pies from Napoli's 'Famous Combos' menu, including Lebanese Meat Mediterranean, the Napoli Special, or the satisfyingly filling Meat Lover. Vegetarians have more than a few options as well – the Greek Pizza, Canadian Vegetarian, or the Popeye Pizza with spinach, black olives, fresh garlic, feta, and brick cheese. Don't forget about the homemade pastas – the Napoli baked lasagna and the baked spaghetti are two standouts that deserve some room on your plate.
Delivery and takeout options available.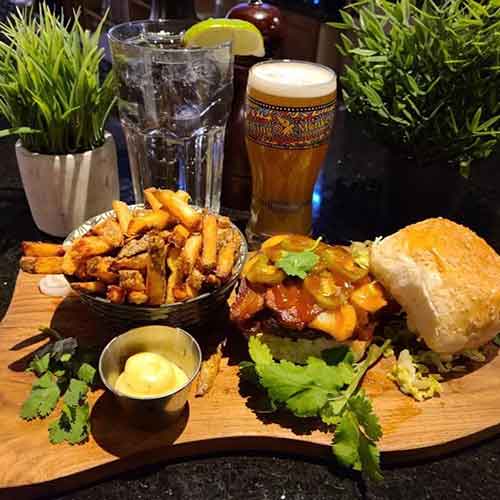 The Newboro
There are few things more satisfying than a good, old-fashioned cheeseburger, some fried chicken, or wings done the right way. Richmond Road's The Newboro is a gastropub that knows how to take comfort classics and elevate them perfectly.
The pub's regulars can tell you that it's all about the Nashville hot fried chicken sandwich or the Proper Burger with two smashed beef patties – but don't let those two mouth-watering items overshadow other faves like Pad Thai, shrimp tacos, and the Szechuan crispy beef salad. Simple food done well will always hit the spot – something this pub definitely understands.
Takeaway options available.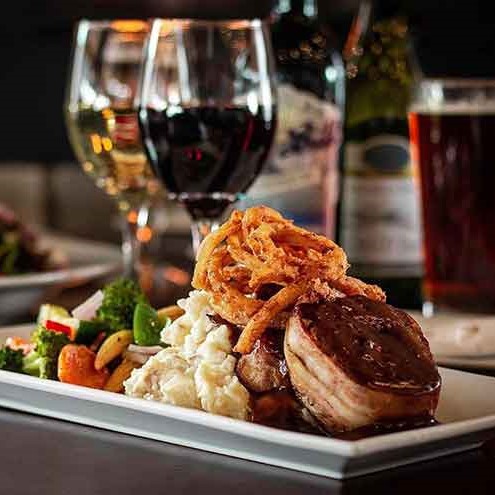 The Barley Mow
Since 2015, Westboro's The Barley Mow gastropub has been serving up high-quality pub grub that perfectly balances big taste with fun. Before the pandemic, regulars could enjoy a hearty pub menu featuring everything from deep-fried pickle fries and fried ravioli to Cuban sammies, the Barley Burger, or mains like tender beer vindaloo and Malaysian chicken.
The pub has since made all of these faves (and plenty more) available for both takeout and delivery. If you're looking for a fun way to supersize your next supper, it also offers a great selection of family meals such as curry, meatloaf, or prime rib for four (just order 24 hours in advance for these) as well as assemble-at-home taco and burger kits (for four or eight people) with all the fixings.
Takeout and delivery options available.