Stella Luna Gelato has captured our community's hearts and tastebuds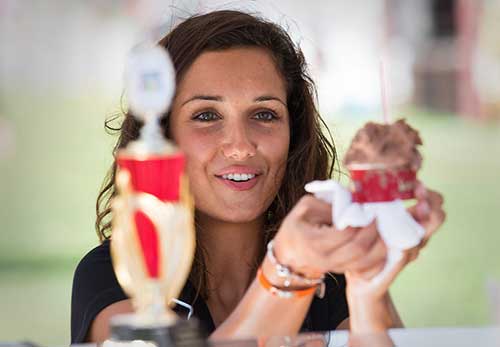 Not every Ottawan knows the difference between gelato and ice cream, but our residents can get some clarity on the matter thanks to premium Stella Luna gelato. Made with fresh, high-quality ingredients and no artificial colours and available just a 20-minute walk away from Westboro Connection.
The Master Gelato Chef and owner of Stella Luna Gelato Café, Tammy Giuliani, explains, "Gelato is milk-based and compared to ice cream, it has a quarter of the fat. When you take a spoonful of gelato, there is less fat coating your tastebuds. Since fat inhibits flavour, you are able to perceive that flavour more with gelato."
High-quality and authentic gelato is about much more than the sum of its ingredients at Stella Luna Gelato Café – it is also about a commitment to the craft, learning from the best, and taking creative chances.
"Making gelato from scratch and by hand is an old traditional art," says Tammy. "Not many people around the world, and even in Italy, are willing to do it. The gelato we make is what you would have eaten if you were a child growing up in Italy. We don't use any pre-packaged mixes; we create from scratch."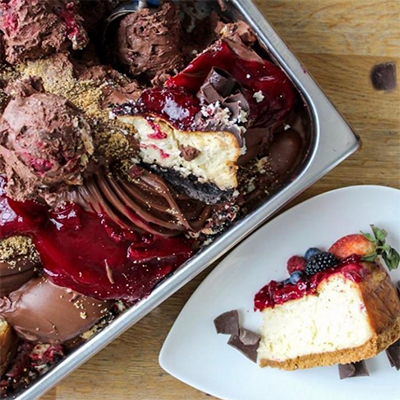 Since the first location of Stella Luna Gelato Café opened on 1103 Bank Street in 2011, it has been a popular spot in the local community. Locations in Hintonburg and Merrickville followed. Word soon spread, and gelato aficionados from near and far began to seek out Tammy's sweet creations.
Understandably so – Tammy is a Master Gelato Chef, having trained extensively under the masters at Italy's Carpigiani Gelato University to learn the traditional craft. Today, her frozen creations run the gamut from the traditional such as hazelnut, pistachio and madagascar vanilla, to the award-winning chocolate bourbon-pecan, which took bronze at the 2017 Gelato World Tour, to the tantalizingly unexpected such as chocolate cinnamon chillies and fuzzy peach schnapps.
The attention to detail is as impressive as the flavour selection. Tammy imports a great many of her gelato products from Italy, and nothing is done halfway – not even the cones. "My husband was adamant that the cones come from Italy," she says. "So we went back to where his mother grew up in Northern Italy, where he spent his childhood summers." They ended up finding the perfect gelato cone in the unlikeliest of places – at a business that makes communion wafers. Today, that business produces cones especially for Stella Luna. "When you open the box, the aroma is so delicious," says Tammy.
Tammy's gelato and sorbet menu changes just about every day and in the busy summer months, she will offer 24 varieties (six of which are always vegan). However, these sweet and icy treats are only a small part of what draws locals to Stella Luna Café, which recently also landed on Yelp's Top 100 Places to Eat in Canada list.

For those who want to get something more than just an artisan hand-crafted gelato, Stella Luna Gelato Café also offers a wide selection of different treats such as cakes, scones, squares and muffins. When pandemic restrictions were put in place, and in-store dining became impossible for the community, Tammy and her team pivoted to make Stella Luna Café an Italian specialty store featuring olive oils, aged balsamic vinegars, pastas and much more. "We brought in some of our favourite products from Italy," says Tammy. Now you can find grab-and-go meals including lasagna, arancini, and steak and mushroom pie in the café.
The last year has been beyond challenging for the business, but when you hear Tammy speak about her gelato and how passionate she is about making a mouth-wateringly good product, you can't help but get caught up in the simple magic of a dessert made with love and care.
With summer only a few months away, we couldn't be more excited to go for walks in the neighbourhood while eating delicious gelato. "In the summer, when you get a lemon sorbet with freshly squeezed lemon juice, the taste is just so refreshing," says Tammy. "Or during strawberry season – there's nothing like the aroma of local berries in season. Add a little prosecco, and it's like strawberries and champagne."
About Westboro Discover Local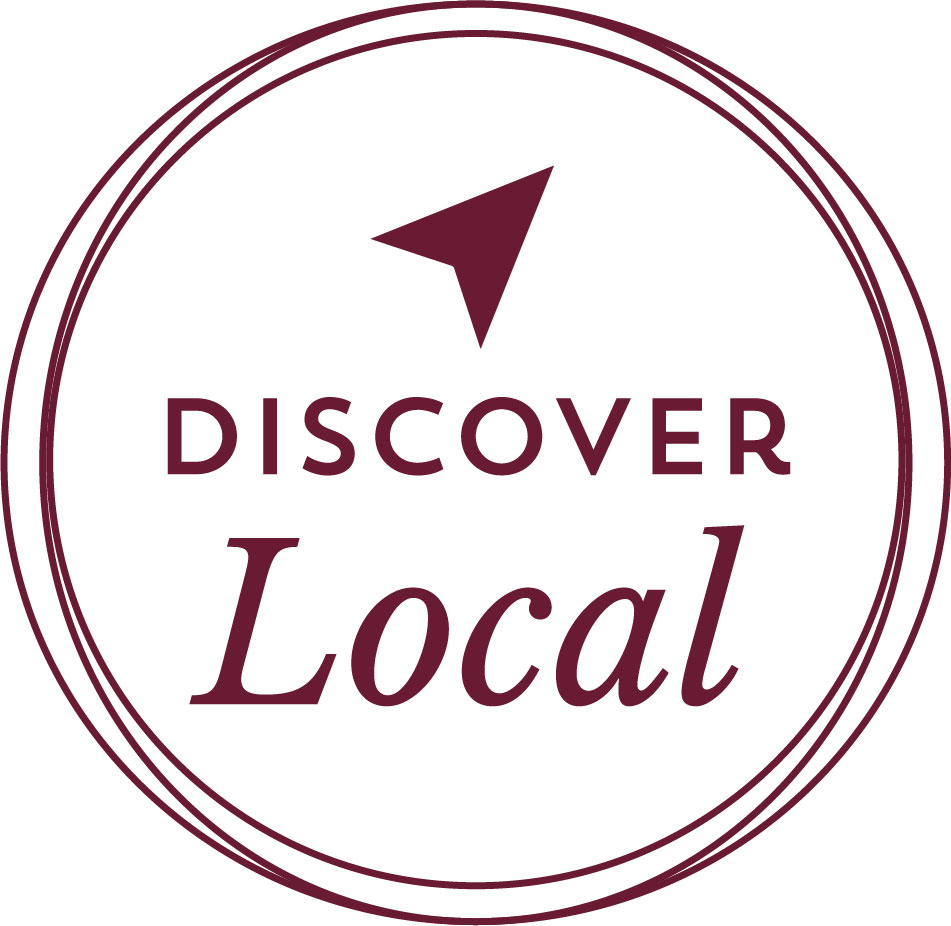 Discover Local is an exclusive program for our residents, created to better acquaint them with their neighbourhood and the many local businesses and services therein. It's all about discovering what makes their local community so vibrant, inspiring, and livable. From cafes and restaurants to retailers, gyms and beyond, we invite you to discover local – there's a whole neighbourhood waiting to be discovered!