Two Beets Farm provides the opportunity to get a fully personalized organic vegetable basket in Ottawa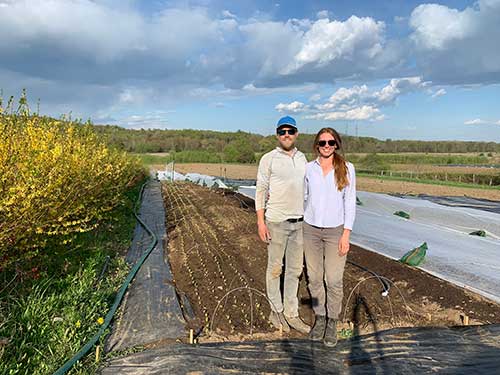 Two Beets Farm makes healthy eating easy for residents in Westboro and Hintonburg Connection. Two Beets Farm is an online vegetable farm-stand initiative, founded by Diana Beirnes and Nic Gosselin. They offer completely customizable fresh vegetable baskets, which can be ordered online and picked up at your convenience. Diana and Nic understand the struggle of being health-conscious and occupied with busy jobs. They aim to make the association people have with food special through their work.
The genesis of Two Beets Farm is a story of adventure. One day, Diana and Nic decided to take a few months off from their corporate jobs to explore the outdoors. As enthusiastic nature lovers, they wanted to take time to bike, hike and travel, camping in their trailer along the way. Little did they know that the trip would lead them to a career switch, relocation and opening their own business.
They'd considered visiting various farms while travelling to make the trip more affordable and to gain more of a local experience. While doing so, they became interested in learning the fundamentals of farming and the origin of food. Finally, they chose to stop at a farm in Quebec for a whole season to try their hand at farming. "The lifestyle, food, the opportunity to share the experience with other people inspired us to start our endeavour," added Diana. "What helped was that Quebec provides resources to burgeoning farmers – renting land to those starting their own business."
The challenges faced by Two Beats Farm on the road to success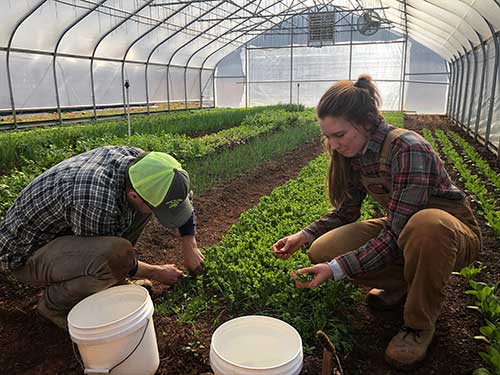 There were many small roadblocks along the way. They realized that there would be various unknowns to unravel and many hats to wear as entrepreneurs. Yet their passion for food and strong partnership triumphed over it all. Their love for farming and serving people organic and fresh vegetables fueled their pursuit. It made them confident to follow their calling and take the risk. The name Two Beets Farm is inspired by the idea that they both are two beats to a tune – music being another hobby that brings them together.
Two Beets Farm's mission is to not only serve people fresh variety but also educate them about their food, the nutritional value and how it's grown. Nic and Diana want to meet people and build relationships with them while impacting their lives in a positive way. That is also the reason why they joined the Discover Local program. Nic and Diana feel it is a great way to support and contribute to the community in Westboro and further support other local ventures.

About Discover Local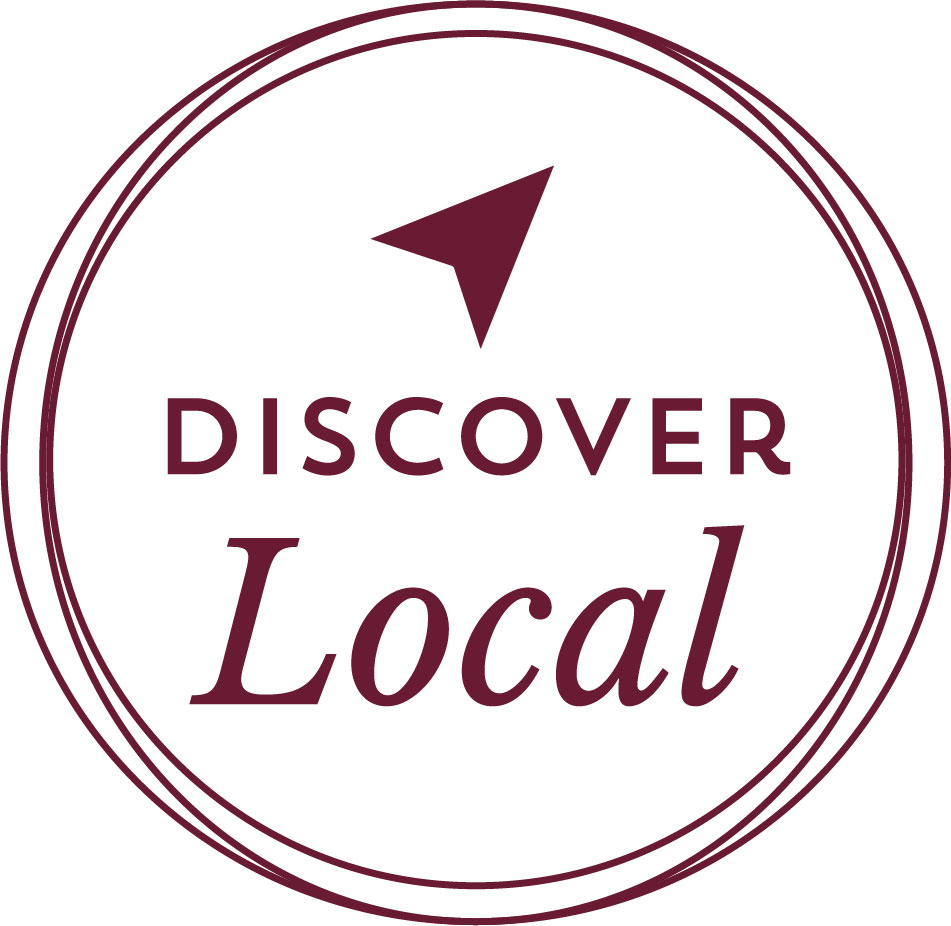 Discover Local is an exclusive program for our residents, created to better acquaint them with their neighbourhood and the many local businesses and services therein. It's all about discovering what makes their local community so vibrant, inspiring, and livable. From cafes and restaurants to retailers, gyms and beyond, we invite you to discover local – there's a whole neighbourhood waiting to be discovered!